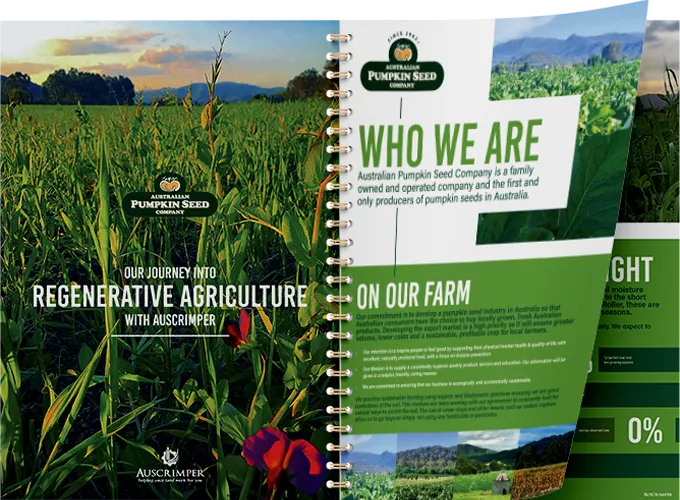 Join the Australian Pumpkin Seed Company's journey into regenerative ag with Auscrimper.
Fill out your details to download their case study here ›
Auscrimper Cover Crop Roller
The Auscrimper Cover Crop Roller is designed to terminate the cover crop at an appropriate time to allow for the planting of a cash crop. The cash crop is then planted directly into the crimped cover crop. Crimping leaves a layer of protective mulch, returning the valuable nutrients to the soil and amplifying their productivity in the next growth cycle.
Auscrimper is a family owned business started by Queensland father and son team David & Charlie Lange. For a decade, the Lange family have been implementing Regenerative Agricultural Practises on their Darling Downs family farm. Learn more about the Auscrimper business ›
Regenerative Agriculture Equipment
Knowing from detailed experience the benefits of Regenerative Agriculture have seen David & Charlie design and manufacture a growing range of Regenerative Agricultural farming equipment. The equipment range currently includes:
Contact Auscrimper today on 0427 310 149 or via our Contact Us page.